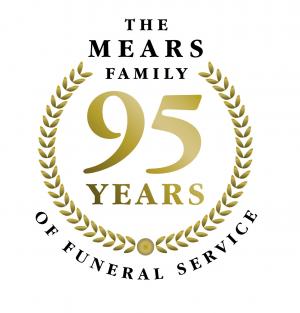 Mears & Jackson Funeral Directors is part of The Steven Mears Group, a family-run group of companies covering every aspect of funeral arrangements and related services.

Drawing on four generations of dedicated funeral service which goes back ninety-five continuous years.

We conduct over 700 funerals and repatriations a years for the families we serve.

With a fleet of five hearses and ten limousines at our disposal we are able to provide for the most elaborate of services to the most simple.

Ten fully equipped removal vehicles criss-cross the UK tracked at all times by our head office. Insuring the safety of the Deceased we look after.

All undertaken with the professionalism and respect that you would expect from a firm with roots in the funeral profession that we have. 

Chris, Steve and the Team are on hand to take your call or to meet you at one of or branches.


Funerals

We offer a wide range of funerals, from simple, fixed-price packages with no surprises to custom arrangements where you are able to specify as much or as little detail as you wish.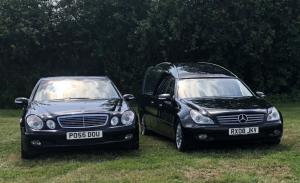 Regardless of the option selected, you can be assured of a high quality funeral conducted in accordance with the guidelines of the National Association of Funeral Directors (NAFD).

You can be satisfied that we will work with with you to provide the service you envisage for your loved one. Whether your requests are for addition limousines, a woodland burial, a traditional religious or non-religious service. More unusual requested are welcome, we like a challenge!
We have more than twenty years experience in the repatriation of the deceased to and from locations across the globe. From Ireland to Italy, from Spain to Sri Lanka, we will take care of all arrangements including advice, documentation, translation and transport.

Repatriation is a complex field - please see our dedicated repatriation site for more details.
Funeral Plans
Many people choose to relieve their loved ones of the burden of their funeral expenses using a prepaid funeral plan. The advantage of a funeral plan over a savings account or life insurance policy is that you can pay now, at today's price, and beat inflation - no matter when the service might be required.

Mears & Jackson Funeral Directors offer prepaid funeral plans in association with Golden Charter, a founder member of the National Association for Pre-paid Funeral Plans and a company with which we have enjoyed a long term relationship. Golden Charter is a registered provider with the Funeral Planning Authority and is regulated by the Financial Services Authority (FSA) as required by law.
In association with Nationwide Memorials, another Steven Mears Group company, we are able to offer a fantastic selection of marble memorials, granite memorials, headstones and gravestones. Over twenty colours and finishes of granite, marble and stone are available.
Nationwide Memorials are members of the National Association of Monumental Masons and the British Register of Accredited Memorial Masons (BRAMM). There is a full 10 year fixing warranty on all our granite and marble memorials, headstones and gravestones, and all fixers have passed the BRAMM fixing theory and practical exams.
Our sister company, Flower-UK, specialises in providing flowers, wreaths and floral tributes for all types of funerals nationwide.

Flower-UK will ensure that your funeral flowers are of outstanding quality and arrive in good time on the day as required by the funeral director. Solely engaged on funeral commissions, their experienced staff can advise on choice of flowers and also in the sometimes difficult area of sympathy messages.