For transportation beyond the UK and Ireland a zinc lined coffin is required.
Our standard oak veneer coffin is sourced from Forest Stewardship Council certified European forests.  It is then zinc lined and sealed to conform to international transportation regulations.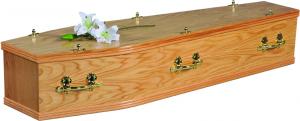 The coffin is suitable for burial or cremation in the destination country.

For Ireland the same coffin is used but due to the lower altitude of the aeroplanes zinc lining is not required.

A metal casket can be used for repatriation to countries such as Jamaica and Nigeria. These do not require zinc lining and can be used for burial on arrival.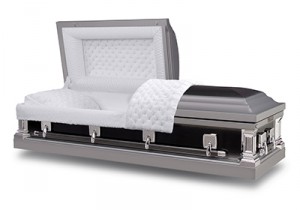 We have a large selection of coffins and caskets available.